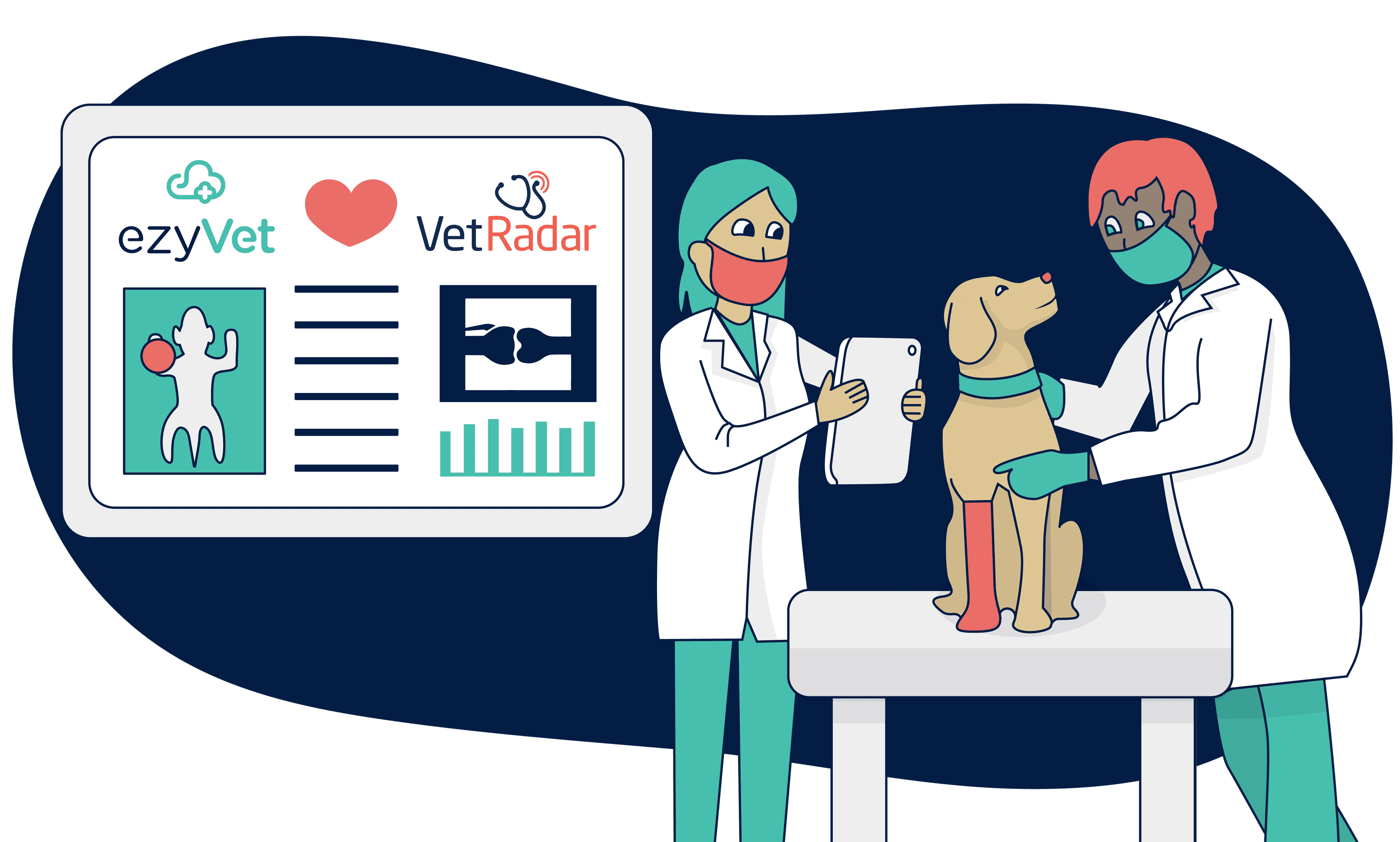 In the hustle and bustle of daily veterinary life, it's not always easy for busy staff to keep track of patients and stick to hospital processes exactly as prescribed.
That's where veterinary whiteboard software comes in. Whiteboards provide real-time insight into a practice's processes, which minimizes miscommunication and ensures every member of the team knows exactly which step to take at every stage of a patient's treatment journey.
Still on the fence about retiring the trusty old dry erase board? This blog post is for you. Keep reading to learn more about veterinary whiteboard software and discover what it could do for your practice.
What is veterinary whiteboard software?
Veterinary whiteboard software is exactly what it sounds like - a modern, digital alternative to your traditional dry erase board and paper-based travel sheets.
Instead of relying on hand-written notes, digital whiteboards help unify communications across the practice by enabling every team member to track hospitalized patients and access critical information - including treatment plans, schedules, patient notes, inventory, and more - from their devices.
Veterinary whiteboard software offer a 360-degree view of your treatment processes so you can see, at a glance, the status of every patient and what needs to be done next to progress them to the next stage of treatment.
Why do veterinary hospitals use whiteboard software?
While dry erase boards are helpful for keeping staff in the loop, it's all but inevitable that some information gets lost along the way when staff are juggling competing priorities and responding to emergencies on the fly. This can have a detrimental impact on hospitals and patients alike.
Instead, veterinary practices use whiteboard software to create a centralized treatment directive that sets out the step-by-step actions that need to be taken to deliver a consistent standard of care.
Below are just some of the advantages of incorporating whiteboard software into your practice:
Save time: Use whiteboards to build more efficient processes and give staff access to the information they need to make faster and more effective clinical decisions.
Effective communication: Whiteboards help improve internal communication by providing a centralized source of information that staff can view, share, and update in real-time.
Mobile friendly: View your whiteboard on just about any device, including iOS, Android, and smart TVs.
Paperless system: Digitizing treatment sheets, patient charts, and other clinical documents allows for better visibility and less paper waste.
Better patient care: Whiteboards make it easier for staff to track patients and access critical information in real-time. Patient-specific prompts ensure that essential steps in the hospital's processes are never skipped.
Vet Radar's approach to whiteboards
As an industry-leading patient management solution, Vet Radar comes packed with a slew of powerful time-saving features – including a full-feature whiteboard – to help veterinary practices work more efficiently and deliver a higher standard of care. Vet Radar's whiteboard provide teams with full visibility of a patient's status, location, and treatment from check in through to discharge.
Vet Radar is deeply integrated with ezyVet, which eliminates double data entry and ensures all products and services administered in Vet Radar are automatically invoiced through ezyVet. It's all based in the cloud, enabling you to access your whiteboard from wherever life takes you.
Schedule a Vet Radar demo
Interested in learning more about veterinary whiteboard software? Schedule a free Vet Radar demo and find out how a digital whiteboard can help you elevate your practice.