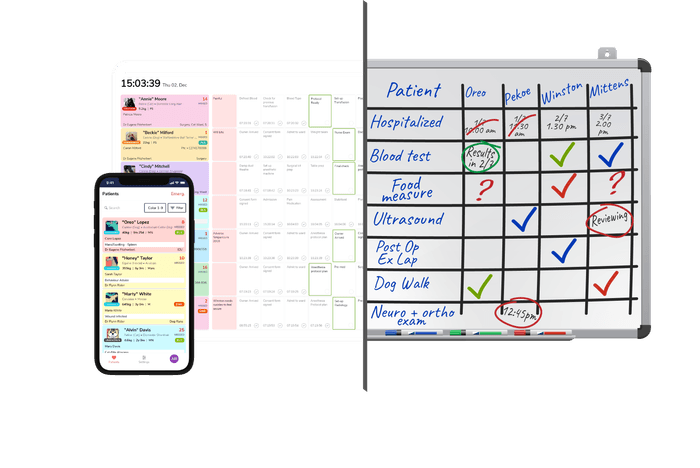 Our Story
Back in 2018 ezyVet identified that it's not always easy for busy staff to keep track of a patients journey through the hospital and stick to processes exactly as prescribed. This is when Vet Radar was born, to solve this problem and provide a software solution that ensures the best patient care is provided, along with reducing manual, repetitive tasks, all while helping practice reach their revenue goals.
We've recruited a team of veterinary industry professionals and technology experts that really understand the problems the veterinary industry professionals face and incorporated that into what tools and features we have today on Vet Radar.
Working cohesively with the wider ezyVet team and sitting in the same offices, we have made sure that Vet Radar and ezyVet seamlessly speak to each other. The deep integration between the two provide a smooth user experience every step of the way, whether you're managing inventory and client communications in ezyVet or tracking a patient's treatment progress in Vet Radar. Any data that you enter in Vet Radar is automatically passed through to ezyVet, ensuring that every critical piece of information is accurately tracked, and all treatments are invoiced correctly without any additional admin overheads.