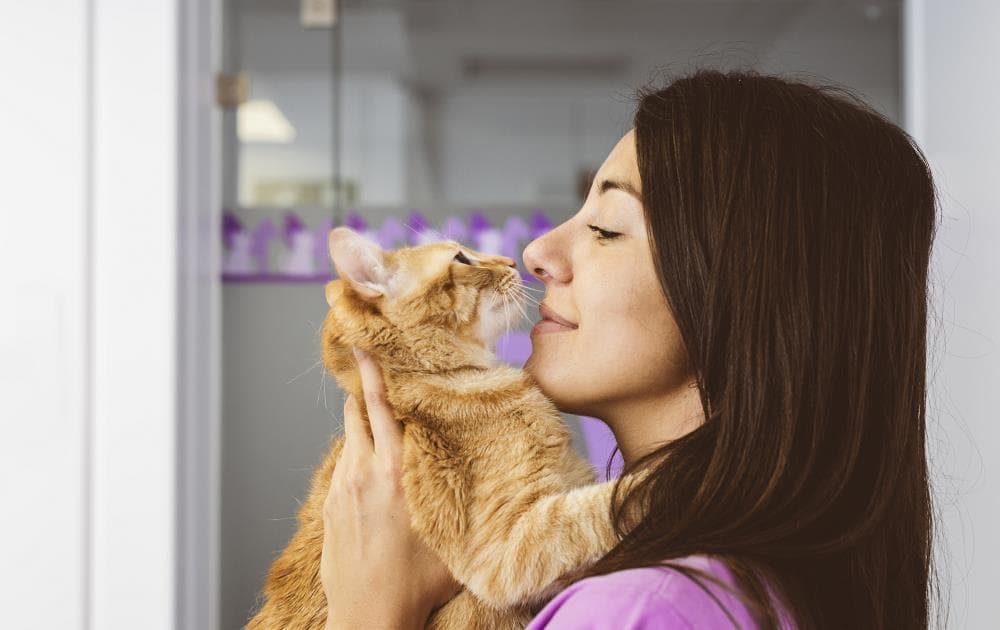 You might have heard that Vet Radar can drastically improve your patient care processes and help your business run more efficiently.

At the same time, you're probably feeling a bit cautious about switching up your workflows. After all, how much work is really involved with moving to Vet Radar? What impact will the transition have on day-to-day operations? How long will it take your team to adjust?

To help you make a more informed decision, we've put together a high-level overview of what to expect in your first six months of using Vet Radar.

Month 1
The adventure begins. If you're new to both Vet Radar and ezyVet, you'll work closely with our Implementation Specialists, who'll work their magic to get your new practice management system up and running with minimal disruption to your day-to-day processes. Comprehensive training is provided to help staff learn to navigate the system and get a basic understanding of how to use the software to carry out their daily tasks.
If you're an existing ezyVet user, your first month of Vet Radar will be a bit simpler. Most of your products that have been created in ezyVet will pull through automatically to Vet Radar to help you minimize double entry, although there are some products that you'll need to set up by hand.

For more information on the difference between ezyVet and Vet Radar, be sure to check out this blog post.

Month 2
You're using Vet Radar on a daily basis. The early days of the transition might have been a little daunting as you were learning the ropes, but the software's intuitive design has allowed you to quickly pick up the basics. Staff across the practice are getting more confident with the software and are exploring some of the more advanced features that they might have been hesitant to try in Month 1.
As the team gets more comfortable with using Vet Radar, you may begin phasing out some of your old equipment, like your dry erase whiteboard, printed treatment sheets, and legacy computers. Becoming a paperless (or paper-light) practice - a notion that might have seemed completely impractical a few months ago - is starting to feel perfectly viable.

Month 3
You've found your rhythm and you're starting to get a taste of what Vet Radar can do for your practice. Staff members - even those who might have been resistant to the initial change - are beginning to see the positive impact Vet Radar can have on their daily work tasks.
Being able to operate exclusively from iPads is making the team more agile, mobile, and responsive, while the Vet Radar whiteboard is helping to reduce miscommunication and minimize workflow bottlenecks. At this point, you might be thinking about investing in more mobile devices to further increase the mobility of your team.

Month 4
Admin time is down across the practice as Vet Radar eliminates or streamlines many processes that formerly had to be completed by hand.
Staff are making effective use of time-saving features like electronic treatment sheets, which pull data from ezyVet to automatically populate treatment information, while the electronic whiteboard has made patient handovers more efficient - and more accurate - than ever before.

Finding ways to operate more efficiently has allowed you to increase practice capacity and see more patients without overburdening your team.

Month 5
Your workflows have become second nature by now - in fact, it's difficult to imagine what your workday used to look like before Vet Radar! You can clearly see the potential impact Vet Radar will have on your practice in terms of patient care, revenue generation, and operational efficiency.
As you develop a better understanding of the software, you're also starting to daydream about features that you'd like to see incorporated into Vet Radar. Knowing that the company is receptive to new ideas and rolls out improvement updates every two weeks, you start passing on your feedback to the Vet Radar team. Some of your ideas may end up in the product roadmap further down the track.

Month 6
Half a year has gone by since making the leap to Vet Radar. Any speed bumps that you initially experienced with the software have been flattened out as your team has come to learn and master the software.
The results have begun to crystalize. Automatic charge capture has helped you significantly reduce missed charges, and you can see the impact this is having on your bottom line. At the same time, automating many of your team's repetitive daily tasks has given your staff more time to focus on other revenue-generating activities, which has further fueled business performance.

If you were previously working with an on-premises practice management system, you'll also be seeing the benefit of moving to the cloud. There are no more server crashes, which has helped reduce disruption and costly downtime, while running your practice from the cloud has removed the need to invest in expensive hardware maintenance and upgrades.

The teething period is officially over; now, all there is left to do is reap the benefits.

Schedule a Vet Radar demo
Where will your practice be in six months? Schedule a free Vet Radar demo and find out how Vet Radar can help you transform your veterinary practice.